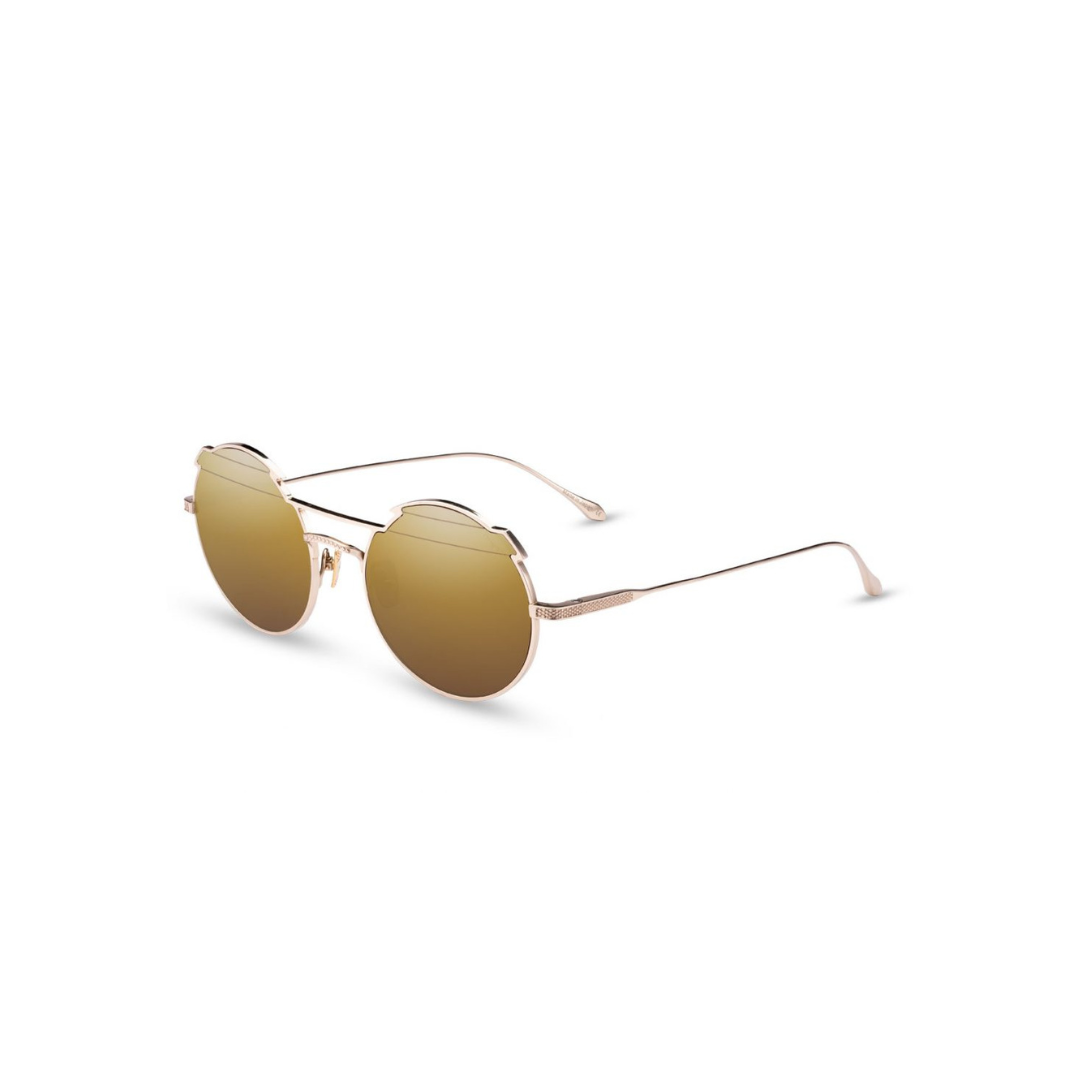 Miga Studio est une marque de lunettes qui fait de l'innovation sa marque de fabrique. L'été étant toujours là, vous pouvez vous orienter sur leurs lunettes de soleil fabriquées avec la plus grande complexité pour un impact maximal.
Les projecteurs sont braqués sur Second Sun, l'un de leurs styles les plus avant-gardistes à ce jour. Sa forme ronde est tranchée avec des angles aigus pour apporter une attitude rebelle à une silhouette classique.
L'approche futuriste se traduit dans le choix du matériau, avec du titane de première qualité fabriqué au Japon pour sa légèreté inégalée. Pesant à peine 20 grammes, vous pouvez vous déplacer sans effort au gré de la brise ou fantasmer en incarnant un personnage de science-fiction cyborg qui court dans la ville et combat le crime.
Delivery times are 72 hours to 7 days depending on the destination.
Sunglassesartgallery offers FREE worldwide shipping on all orders. Please note that the customer is responsible for all customs fees incurred.

DELIVERY TRACKING
When your order is ready to ship, an email will be sent to you to confirm carrier details and tracking number. You can always refuse or partially reject the delivery if you have any concerns.

Refunds will be charged to the original form of payment used for the purchase.

Customer is responsible for return shipping charges and original purchase shipping/handling charges are non-refundable.




Secure transactions
Transactions are processed with bank-grade security.
Single checkout
Our secure payment system is quick and easy to use.
Contact us
You have questions ? Contact us at any time.
crafting stage
DESIGN
Each season, the collection is created based on research, trends, sales and new techniques. The initial ideas
are produced, edited and discussed with all areas of the business. The Cutler and Gross aesthetic is
constantly taken into account.
CUTTING
The strips are cut to the specific size needed for the frame. Depending on print layout
printing and web width, the factory strives to minimize waste wherever possible.
DETAILS
The first step in CNC cutting is the eye holes. Then, custom-made "extendable mushroom" clamps extend and
and cling to the eye holes to fix the acetate. Once the acetate is set by the "stretch mushroom", the exterior is cut, along with the extras.

THE SOLARIES
An unparalleled selection of designer sunglasses from all over the world, entirely handmade and of course French nuggets of genuine period models, in a suave setting and above all unqualified advice, the idea being to leave convinced by his purchase. Come try the experience. (For more variants do not hesitate to contact us via email: sunart.lourmarin@gmail.com)
THE SHOP
Address: 22 Rue du Temple, 84160 Lourmarin
Open: Monday - Sunday
Hours: 10:30 a.m. - 7:30 p.m.
Tel: 09 81 77 55 25
Email: sunart.lourmarin@gmail.com